Not To be Missed Tips For Transforming Yourself To An Excellent Email Etiquettes Person – Part 2
Hi!
The title of the post as compared to the previous one is interesting! Isn't it? The first part of this post in series on Email Etiquettes had a very simple title and its online location is (read it if you have the time as most of my tips are in detail):
http://www.pctipstricks.com/tips-for-maintaining-the-right-email-etiquettes-or-email-manners-on-the-internet-part1/
For those friends, who have less time, given below is the list of the points with some very brief explanations that were covered earlier in the previous post of this series:
1. Always Be Cool And Relaxed
(Quite difficult! Isn't it? Well do it at least when you are writing emails!)
2. Write A Brief Subject That Summarizes The Topic Or Makes Sense To The Recipient (Possible, But take care to cover in 25-35 characters – text, number etc.)
3. Use Proper Salutation In Official And Personal Correspondence
(Don't just jump directly to the topic but use Dear Sir, Dear Ma'am, Dear Rajesh, Dear Mr. Mago, Hello, Hi etc. depending on to whom you are mailing)
4. Do Not Write In All CAPS
(Writing email in all capitals is difficult to read and looks like shouting at the recipient, so don't write email in complete CAPITALS)
OK, if you feel that any/some/all of the above points need more explanations, then please checkout the first part of this post, URL given above
Some more frequently advised tips that you can follow for becoming a person with perfect Email Etiquettes are:
1. Pay Attention Towards Grammar And Spelling
This point doesn't need much explanation. Emails with poor grammar and spelling mistakes shows that the sender is not having good knowledge of the language and additionally reflects a careless  and non professional attitude.
Example: Writing carrier instead of career, computor instead of computer and confusing the grammar – usage of articles, noun, verb and tenses etc.
I always check my email for spelling and grammar mistakes by copying and pasting it in Microsoft Word and then checking and rectifying the spelling and grammar mistakes in it. After I am through with MS word Spell and grammar check, I copy the content from MS Word to Notepad and then to my email after deleting the old content from email window.
You can also do the same in case of doubt, I have observed that most of the web based email or emailing software's content window shows the spelling errors in red. So, don't ignore the text underlined with dotted red – a spelling check alarm.
2. Don't Write Lengthy emails With Too Much Detail
Email  communication should be brief and too the point, usually less than 10 paras. Too much lengthy emails are stress for the writer as well as the reader too.
Use brief paras enough to inform/clarify the recipient about the news/queries etc.
In case, of some lengthy explanations, I would advise you to preferably use chat or conferencing or some other mode of almost real time communication (if possible).
3. Keep The Privacy Of The Recipients In Mind
Use bcc (blind carbon copy) feature to hide the email addresses typed in bcc field when sending an email to many people. When bcc feature is used, the recipient can see the email address in To and his/her address in bcc fields.
The best strategy would be to use your own email address in To and the recipients email addresses in bcc fields so that one more person's email  address is not exposed to the person in bcc.
Exposing the email addresses of all the people without using bcc can definitely offend people who want to conserve their privacy (I feel bad when my email address is shown to the people who are known to the sender but not me).
4. Don't Spam Anyone – Known or Unknown- For Whatsoever Reasons
If you have been emailing for some time, then you must have received unsolicited (uninvited) email regarding drugs (Viagra), Nigerian scam (promising millions of money by electronic transfer requiring you to send your confidential details) and lotteries (informing you have won millions of dollars from Microsoft or Yahoo lottery etc.) and so on.
Spam email is similar to receiving unknown and uninvited guest in real life. It definitely makes the host or receiver feels bad.
If you are sending an email to a person who has never asked you for any information directly or indirectly (without taking his/her approval through double opt-in) or is not personally known to you at all then you are indulging in Spam.
Never send any emails that you are yourself not sure of. Example – Sending marketing messages of products that you have never used or unsure about their working (Losing 50 pounds or unrealistic weight in one week or making $ 5000 in one week without doing anything etc.)
Also don't send any unsolicited messages even to your known ones without their permission, this is spamming and not healthy.
Forwarding chain letters threatening that the recipient will die if he/she doesn't forward it to 10 people Or for sympathetic reasons termed as emotional blackmailing (the forwarding of messages is going to help poor people) Or luring for money making (Microsoft will pay millions to the person who forwards it to the most people) are plain nonsense and techniques to Spam the Internet and choke its bandwidth. I never forwarded any chain letters and I am still alive and writing these useful blog posts helping people somewhat in becoming more knowledgeable in using computers and Internet
, Am I right?
Leaving Spam aside, you should also never send any messages to people in your subscription list or group (Yahoo or Google etc.) unless you are 100% sure that you are doing the right thing (Ask – Is the message really useful and going to benefit the receiver Or Does it fulfills its claims?
5. Don't Send Very large Size Attachments in Single Go Without Compressing
Free mailboxes provided by webmail service providers have limitations on the maximum size of attachments that can be sent as well as received by the recipient – mailbox owner respectively. It's normally 10 MB or less, so if you are mailing big size attachment/s in megabytes, let the recipient know it in advance. If he/she gives a go ahead, send it by compressing with free program – WinZip or WinRar.
It would also save you from trouble of your emails bouncing back due to recipient mailbox being full or not having the facility to receive large size attachments.
So, I have given you a total of 9 Email Etiquettes tips – 4 (in the previous post) and 5 (in the present post). I won't say that this is the full comprehensive list covering everything about email manners but it includes the really useful and critical ones as  per my knowledge domain. Moreover, you people are also experienced and should share some good email manners ideas from your side, Right?
Blogs are meant for communication and discussions, So I look forward to some email manners not covered in these two posts from You!
I gave a free online test just for fun on Email Etiquettes and scored more than 95% marks. Checkout the test at :
http://www.quizmoz.com/quizzes/General-Etiquette-Quizzes/e/Email-Etiquette-Quiz.asp
All the best for attempting the above Email manners test. My test score screenshot (please don't consider it as bragging at all, I have been giving similar tests on other sites since long and thus had good idea of the questions and the right answers) displayed at the end of the test from the above site: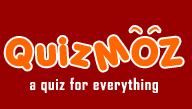 RAJESH MAGO's Email Etiquette Quiz Score Report
Total number of questions: 17
Total number of correct answers: 16
Your QuizMoz Score: 94%
Average Score for this quiz: 45.5%
Number of people taken this quiz: 1438
Maximum score for this quiz: 100%
I am sure that this post will help some of the readers in knowing more about the Email Etiquettes or Email manners.
I will write a post/or more on Tips to stop receiving SPAM in your emails!
Did any of these tips in the present post help you?
Happy emailing and now with the well known email manners!
Rajesh Mago
Link to this page
Link to this page
Copy the code below to your web site.
No related posts.
Related posts brought to you by Yet Another Related Posts Plugin.
This entry was posted on Sunday, February 8th, 2009 at 12:00 pm and is filed under Email, Internet. You can follow any responses to this entry through the RSS 2.0 feed. You can leave a response, or trackback from your own site.